Accommodations
Recommended accommodations near the University of Miami conference location:
The Lakeside Village is a brand-new LEED Gold Certified student housing complex (opened 2020) in the heart of the beautiful University of Miami Coral Gables campus. This location offers conference attendees modern, affordable rooms in the same location where the conference sessions will be held.
The THesis Hotel is a beautiful new hotel across the street from the Coral Gables campus. Just a short walk to the conference location, THesis Hotel is conveniently located to downtown South Miami with numerous eating and shopping destinations, and close to the Metro Rail station for easy access to Brickell and downtown Miami. IATUL can offer a special group rate for conference attendees.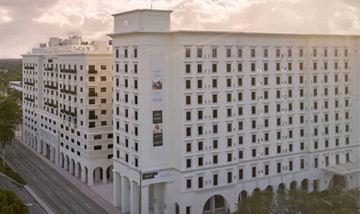 Conference Hotel
THesis Hotel
(Coral Gables)
Online Booking: THesis Hotel Miami
If booking by phone, please identify as participant of the IATUL Conference.
Block reserved for IATUL: 50 rooms
King size: $149.00 + 13% tax
Queen/Queen: $169 + 13% tax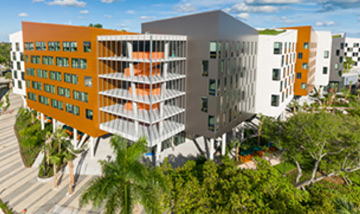 Student Housing on the UM Campus
Lakeside Village
(Coral Gables)
Online Booking: Lakeside Village
1 Apartment remaining
Single Bedroom/Single Bathroom: $85
Lakeside Village Prices are per person, per night for a five night stay and rate includes linens; *taxes and fees extra