Social Events
SUNDAY 12 JUNE 2022
| | | |
| --- | --- | --- |
| 1730 – 1900 | Welcome Reception | Lakeside Village Breezeway |
MONDAY 13 JUNE 2022 – PROGRAM DAY 1
TUESDAY 14 JUNE 2022 - PROGRAM DAY 2
THURSDAY 16 JUNE 2022 – PROGRAM DAY 4
| | | |
| --- | --- | --- |
| 1800 - 1930 | Farewell Reception | Lakeside Village Breezeway |
Study Tours
WEDNESDAY 15 JUNE 2022: PROGRAM DAY 3 AND STUDY TOURS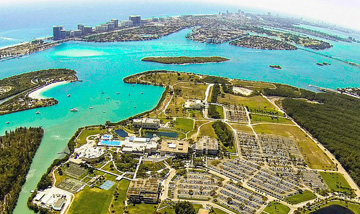 Hospitality & Tourism Management
FIU Biscayne Bay Campus
Cost: $50.00
Departs: 1230 | Returns: 1945
Experience FIU's Biscayne Bay Campus (BBC), with its stunning location right on the Bay, offering one-of-a-kind access to Florida's aquatic ecosystem. Home to Marine Science, Hospitality & Tourism Management, and Journalism+Media, BBC boasts cutting-edge technology, innovation labs and incubators, and industry partnerships with an emphasis on sustainability and the environment. Participants may have an opportunity to visit:
Activities will conclude with a visit to the Chaplin School of Hospitality & Tourism Management, and dinner in the Wine Spectator Restaurant Management Laboratory.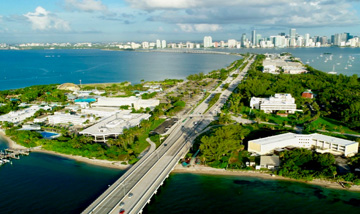 Hurricane Simulation Lab
UM Virginia Key Campus
Cost: $50.00
Departs: 1400 | Returns: 1945
The Rosenstiel School of Marine and Atmospheric Science campus on Virginia Key is uniquely positioned at the gateway of tropical meteorology and climatically important oceanographic processes and economically important marine ecosystems. You will have a chance to visit the Alfred C. Glassell Jr. SUSTAIN (SUrge-STructure-Atmosphere-INteraction) Laboratory, a one-of-a-kind wind-wave tank capable of generating Category 5 force Hurricane winds over water. The lab provides faculty, students, scientists and engineers a test-bed to study the intricate processes taking place in hurricanes as well as the combined effects of storm surge on coastal structures and coastlines.
Hear a presentation by Neil Hammerschlag, renowned shark biologist and associate research professor in the Department of Environmental Science and Policy. Dr. Hammerschlag will discuss his various research projects in Miami, The Bahamas, South Africa, Belize and the Galapagos Islands. Hammerschlag has one of the largest shark tracking databases which provides valuable insights into the habitat and movements of these Apex predators for informing fisheries and policy managers.
Enjoy the company of your colleagues as you end your day at Salt Waterfront restaurant with a reception overlooking some of the most spectacular views of Virginia Key and Biscayne Bay.